PARIS, FRANCE
20TH INTERNATIONAL SOCIETY OF HYPNOSIS CONGRESS
AUGUST 26-29, 2015
Bienvenue-Welcome-Bienvenido- Velkommen- Tervetuloa-Benvenuto-Wilkommen
Paris, City of Lights; where the first seeds of the International Society of Hypnosis (ISH) were planted in 1889. The 2015 ISH Congress will provide you with an opportunity to visit this beautiful city and discover what these seeds have grown into…
Have you always wanted to visit Paris? Or if you have visited in the past, return again to this beautiful city? You will have a chance to do so in August of 2015! The City of Lights will host the 2015 International Society of Hypnosis 20th Congress. Located in the city's center, the large and modern congress hall will give us a wonderful venue to meet, study, and learn together. We will return to the city where hypnosis captured the interest of scientists around the world in 1889. Paris was home to Charcot, Liebault, Janet and countless others who studied hypnosis and left their mark on our field. We expect to attract registrants and faculty from over 40 countries. Simultaneous translation will be available in at least 3 languages (French, German, and English) to facilitate learning.   This is your chance to see the Eiffel Tower, the Louvre, and the exquisite Town Hall (the congress Banquet will be hosted there). Start planning now for this opportunity of a lifetime. We look forward to seeing you there!
Registration is now available. Visit  http://www.hypnosis2015.com/ for more information.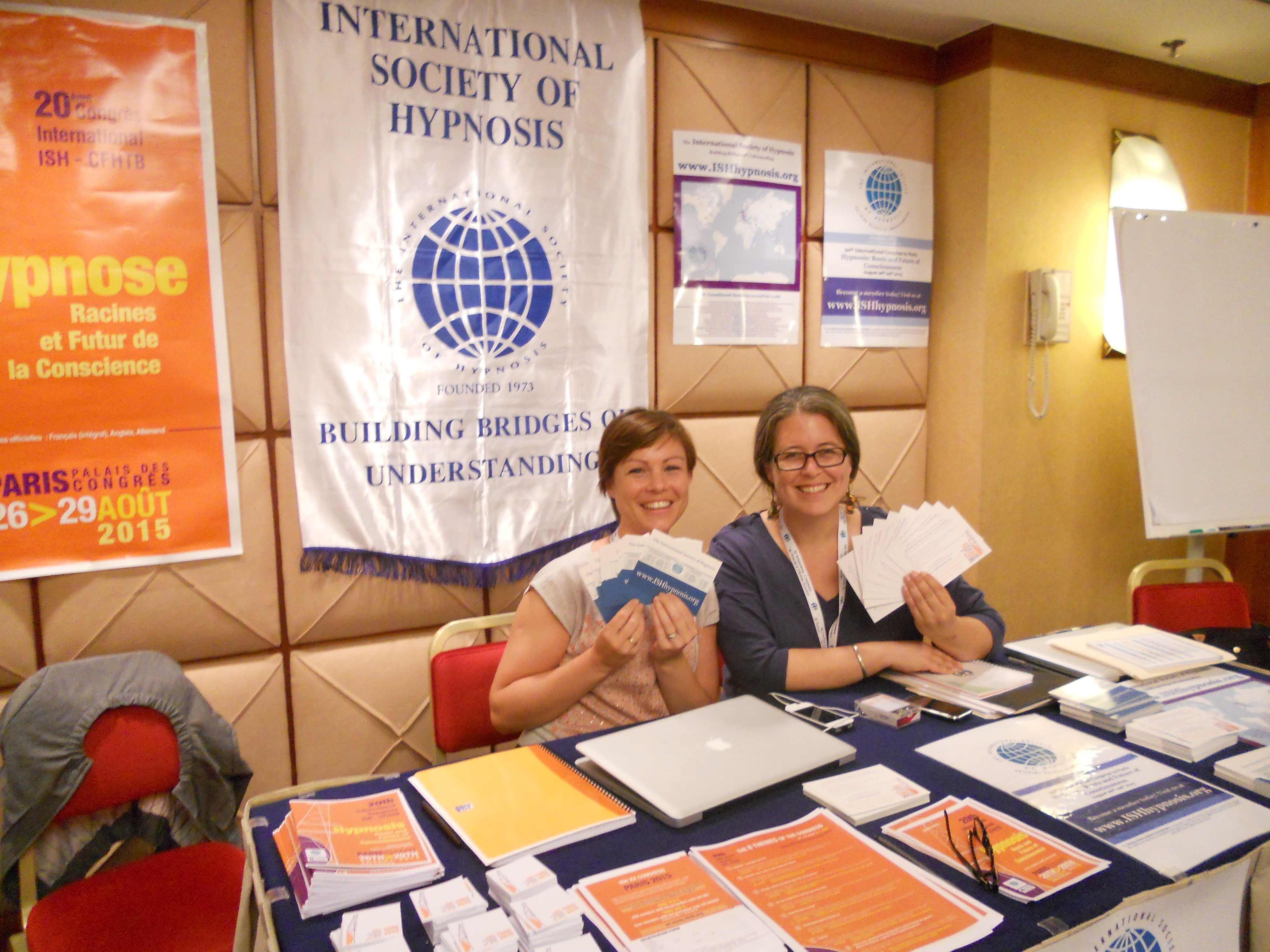 Amélie Jouvin-Pillevesse & Gail Cunningham
CFHTB & ISH hard at work getting members and registrations for Paris 2015!
Special Membership Offer – 2 years for the price of one!
Click for details.