ISH Hypnosis

Scroll down to see
Videos introducing our Board of Directors

A NEW offer for Student Membership

Video of a student researcher from Budapest, Hungary

The International Society of Hypnosis will hold its 20th triennial congress in Paris, the city that is home to the roots of modern hypnosis. Save the dates of August 26-29, 2015. Join a cadre of international researchers and clinicians as they present the latest findings on the effectiveness of hypnosis to help people manage a variety of conditions, including chronic pain, depression, anxiety, and sleep disturbance, among many others. Click on www.hypnosis2015.com to watch the CFHTB video about the congress "Hypnosis: Roots and Future of Consciousness". See all that the congress and Paris have to offer. Registration and submissions for the congress can be found on the hypnosis2015 website.
Meet the members of the ISH Board of Directors speaking to you from the first International Conference on Hypnosis and Medicine, Budapest, 2013.
Julie H Linden, PhD

President

USA

Mark Jensen, PhD

Secretary/Treasurer

USA

Claude Virot, MD

President-Elect

France

Camillo Loriedo, MD, PhD

Immediate Past-President

Italy

Bernhard Trenkle, Dipl. Psych.

Chairperson Council of Representatives

Germany

Giuseppe De Benedittis, MD, PhD

Vice-Chairperson Council of Representatives

Italy

Woltemade Hartman, PhD

Secretary Council of Representatives

South Africa

Consuelo C Casula, PsyD

 

Italy

Brian Allen, B. Psych.; B. Sc.

 

Australia

Katalin Varga, PhD

 

Hungary

Franck Garden-Brèche, MD

 

France
NEW OFFER FOR STUDENTS
ISH is offering free non-voting membership to master level and above students in Dentistry, Medicine and Psychology for the calendar year 2014. Students must either be members of a constituent society of ISH or submit a recommendation from an ISH member. The year's free membership is offered as an incentive to students to learn about ISH and to be connected to the worldwide hypnosis community, and does not give the right to practice clinical hypnosis.
This free membership will allow students to receive reduced fees for the ISH Paris congress in 2015 as well as other member benefits such as the newsletter, membership directory and video library. For interested students, they may also purchase a one year (for 2014) online access to the International Journal of Clinical and Experimental Hypnosis (IJCEH) at the cost of $35.
Please visit the following link to submit your online application.
http://www.ishhypnosis.org/index.php/membership/student-free-1-year-membership-form
Student Interview from the International Conference on Hypnosis and Medicine, Budapest, Hungary
Zoltan Kekecs

Student Researcher

Hungary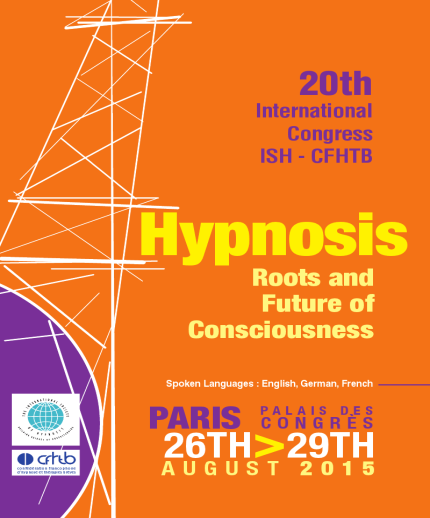 The deadline for submitting bids for the 2018 Congress has been extended to June 2014!
For more information on the bidding process click here.