Where will you be from August 22-25, 2018?
Hopefully in Montreal, Canada! Please join us and your international colleagues from over 30 clinical and medical hypnosis societies at the XXI World Congress of Medical and Clinical Hypnosis.
Notes from the President

In less than a year, we will have the pleasure to be all together in Montreal. But where will we find ourselves in 2021 for the 22nd World Congress of Hypnosis? No one knows yet as the host country will be designated just before the Montreal congress. The deadline for submission of applications has been extended until March 1, 2018, with the hope that draft bids will be submitted by February 10, in time for the in-person Board meeting. Each country, each company has these months to prepare its proposal according to the instructions described in this document on our website: https://www.ishhypnosis.org/triennial-congress/bidding-procedure/

Exciting News
An article was recently published in an open access journal, that summarizes the Paris 2015 pre-congress scientific proceedings, organized and sponsored by ISH. We invite you to read about the Neuroscience of Consciousness
here
Offer for Students
ISH is offering free non-voting membership to master level and above students in Dentistry, Medicine and Psychology.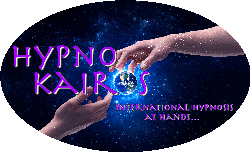 A New Born
A few days ago, the doors of the 'Palais du Grand Large' in Saint-Malo have just closed on a muffled silence. The illuminated footlights of the 'Chateaubriand' lecture hall are still cooling down and listening to the past emotions rebounding to life on the walls… This 6th international congress on 'Hypnosis and Pain', which was organized by Emergences Institute, has come out to be the cradle of your new International Hypnosis Journal entitled 'HypnoKairos', pure coincidence (or not that pure, is it !)."
As a member of The International Society of Hypnosis, if you have subscribed to the journal, you are eligible to access International Journal of Clinical and Experimental Hypnosis online. Upon joining or renewing your membership, you should receive an email from the publisher of the journal, Taylor & Francis, with instructions for journal access and with your subscription activation code. The email will come from onlineaccesshelp@taylorandfrancis.com. Please see further information here.